As the year draws to an end, we want to remember some of the celebrity relationships that crashed and burned this year.
Let's admit that we saw some of these breakups coming. But among the many listed, there were some we never imagined would come to a tragic end. We won't judge (because we all have our failed relationships as well) but you got to admit that in some cases where the couple were all over social media flaunting their "perfect love" you did feel a little sense of satisfaction when it was over. Admit it!
IK Ogbonna and Sonia La Reinaa:
Ik introduced his lovely wife Sonia to his fans in 2015 and everyone went gaga. Sonia certainly is a beauty to behold. This mix of hot Latino fire and hard Naija firewood burned all over social media. Unfortunately this year, the fire burned out. Sonia promptly took IK's name off her Instagram page and the rumors of the breakup began. IK has since then taken to accusing and fighting his perceived enemies on social media who have mocked his breakup with his wife. It appears he is keen on winning back her love, but a recent hack on BBN Naija star, Nina's Instagram that alleges that IK sent compromising pictures to Nina, does not help his makeup case with Sonia.
2. Iceberg Slim and Juliet Ibrahim:
What happens when you mix Ghana Jollof with Nigerian Jollof? The answer to this question was what happened between Juliet Ibrahim and Ice Berg Slim in 2018. First, it was sweet and had plenty of flavors, then after a while it was weird, then it just spoilt. The odd Ghanaian-Nigerian couple introduced themselves to fans last year and after that, not a day would go by without a post of how much they love each other on social media. Then the weird pictures of Iceberg grabbing Juliet's booty. After a while, there was an odd silence from the couple before Juliet finally announced that it was over.
3. Gbenro Ajibade and Osas Ighodaro:
Another marriage made in Tinsel went down like a soap opera. Trouble appeared to be in paradise when the "monitoring spirits" on social media noticed that the two were no longer following each other on Instagram. Gbenro also did not wish his pretty wife a happy birthday on her birthday, and so the rumors started. Well, it turns out that the marriage of almost four years which is blessed with a two-year-old daughter is all but over. The couple has since deleted all images of each other on social media and seems to have moved on with their lives.
4. Miracle and Nina:
Miracle and Nina are a couple made in Big Brother, the popular reality TV. The lifespan of such relationships has never been long, and this one seems not to be an exception. After a hot romance on BBN Naija that included alleged humping under the sheets on live camera, the relationship took a hit when Miracle emerged the winner of BBN and he kept avoiding addressing the status of the relationship in interviews. Finally, in September, Miracle released a direct statement on Instagram that he and Nina are not in Love and not in a relationship. The post obviously embarrassed Nina, and it seems Nina finally had it with him. No need bothering with a guy that cannot commit.
5. P. Diddy and Cassie: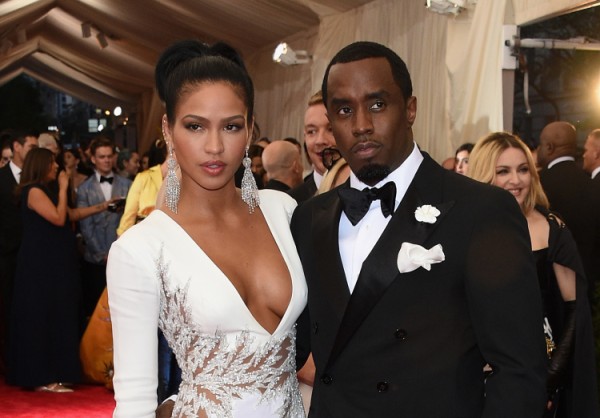 No one saw this coming and it took the social media by storm. After more than 10 years P. Diddy and Cassie was not a thing anymore? Many savage memes were shared. Most people were of the opinion that the lady had wasted her time with Diddy who everyone knows never has married despite his massive wealth and several relationships with beautiful women. Both have been silent about the breakup. Who knows? Maybe with the recent death of his ex Kim Porter who is the mother of his kids, Diddy might finally feel the need for stability and love on a permanent basis. He's the CEO of "bad boy records" so don't be so sure he will ever be ready to settle down though.
6. Cardi B and Offset:
Did anyone really think this one was going to last? I think most people saw this one coming. There never seemed to be a genuine loving vibe from this couple and it seems the marriage was hurriedly arranged because cardi b was pregnant with Offset's kid. Multiple rumors of cheating haunted the relationship before and after the marriage and it seems cardi finally is done with all the drama. Offset, on the other hand, does not seem so happy with the breakup posting "Y'all happy now" in Cardi's comment section, a message we assume goes out to all those who posted about his cheating ways until his missus finally quit. Well, no one would have caught you if you weren't cheating, dude. Don't blame anyone for your restless spirit but yourself.
7. Ariana Grande and Pete Davidson:
These two were a surprise odd couple to many. She is defined as one of the prettiest alive and with the biggest following on Instagram. Pete, on the other hand, many considered to be an odd looking controversial comedian. Shortly after her breakup with longtime boyfriend, the late rapper, Mac Miller, the two hooked up and were all over social media. Matching tattoos, trips to exotic places, etc. Then next thing, within a month or two they announced an engagement. Then tragedy struck and the ex, Mac Miller died. Some say Ariana did not recover from the shock and guilt of Mac's death and it put a strain on the relationship. Well, in less than a month after Mac's passing,  the engagement was off. Pete hasn't taken the breakup well and has been bullied online by both Ariana's and Mac Miller fans. He recently took to Instagram to talk about how people seemed to want him to kill himself with all the negativity sent to him. He's blocked Ariana on social media while trying to move on with his life. I guess the lesson here is never to get too serious with someone just coming out of a long-term relationship cause they might really not be over their ex at the time.
8. DJ Cuppy and Asa Asika:
Although we are not sure of this; Cuppy who really has been hard working this year after she broke up with her Nigerian footballer boyfriend "Victor Anichebe". Not too long relationship rumors sparked between her and  Davido's manager Asa Asika as they two were always together looking lovey-dovey. She also posted photos of Asika on his birthday on her Instagram page. We really don't know for sure if they have broken up but it seems so, as both are barely in each other's space.
So how did you react when you heard of some of the breakups we are about to list below? Happy that they would no longer "torment" you on social media with pictures and comments about their "perfect" relationship, or sad to see your favorite stars love crashing in front of the whole world. Tell us which relationships you were sad to see end.